CityCamp Colorado 2012 Video Recaps
CityCamp Colorado 2012 was recently featured on Denver 8 TV.
Overview: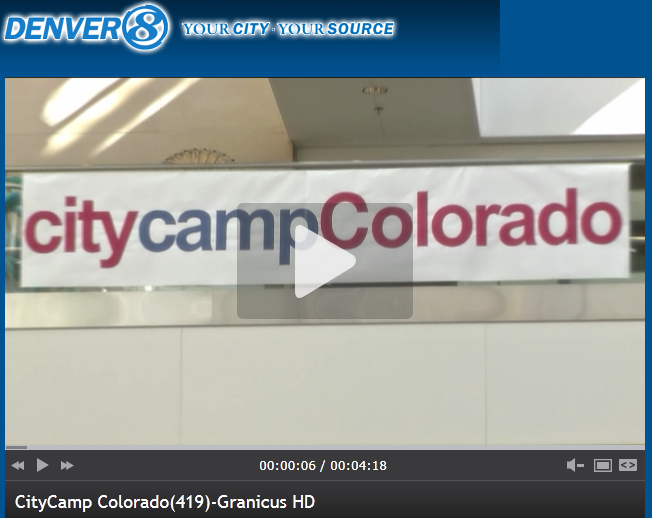 Denver City Councilwoman Robin Kniech excited the crowd to start the day: "We still have a digital divide. How do we reach the kinds of citizens who are very thoughtful, very dedicated, but not the kind of everyday user that might be using the Internet? Where does technology come in and how can it help them engage with government? What are we doing to challenge ourselves?"  
Then, Brian Gryth from OpenColorado and Jason Lally from PlaceMatters talked about the future of government innovation and sustainable communities.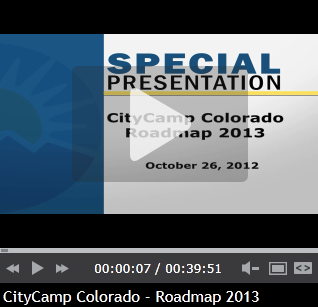 Former Denver CIO Chuck Fredrick talked about expanding Denver's online services: "eDenver: Doing business with Denver easier, electronically, making government accessible to our citizens anytime, anywhere. A call to action for us—our investments in the ways our citizens want to interact with us is going to increase."
Denver's Business Process Improvement Manager, Scotty Martin, shares the business perspective on innovation.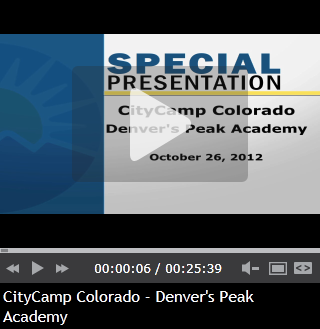 Tags: ccco, CityCamp, CityCamp Colorado, Denver 8, Innovation, open government, opengov, Sustainability